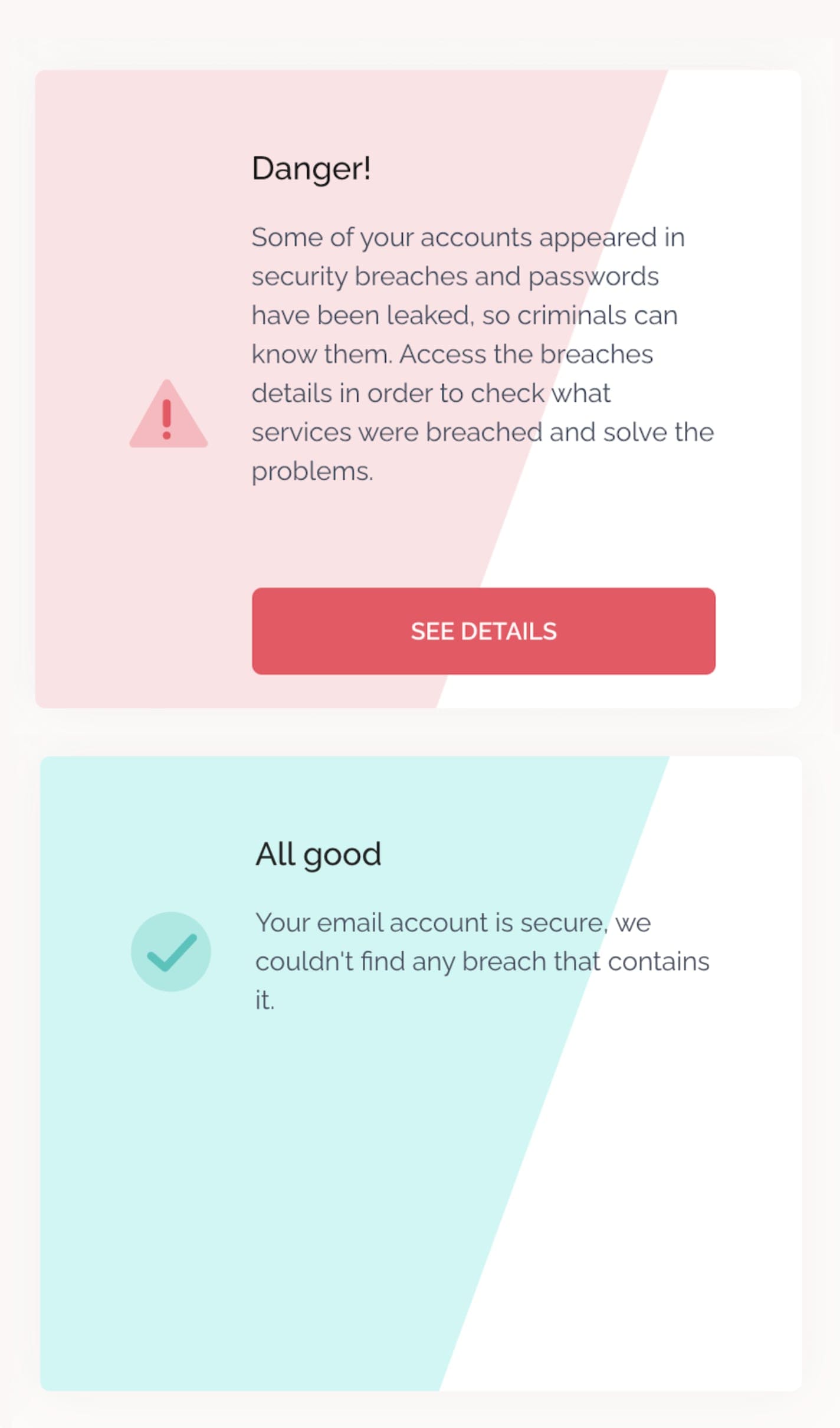 Account Breach Scanner
Obtain information on your organization's accounts that have been involved in security breaches.
Collect and analyze data from trusted sources to quickly provide information on the status of employee accounts.
Provide aggregated information about your organization and by departments. 
It allows employees to see the status of their accounts in real time and can even include their personal accounts to extend cybersecurity to their personal environment. 
It offers each affected user the type of information compromised in the breaches and indicates the actions to take to reduce the risk. 
All credentials under control
All the information of breaches associated with professional and personal accounts easily accessible to know and reduce the risk of exposure of the accounts.
Do you want to try Kymatio totally free?