Risk Assessment and Automatic Awareness Program
Kymatio automates all necessary actions to assess and alert risk levels of employees, launch the most efficient cybersecurity awareness program. In an unattended way, it personalizes interactions with employees to the maximum, the delivery of appropriate content, and provides a risk management tool associated with the human element, obtaining metrics, evolution over time and action plans.

Algorithms based on neuropsychology to adapt the strengthening actions to each person in the most effective and efficient way (recommendations, awareness, NeuroPhishing, etc.).
Contents
It includes a large library of cybersecurity multimedia content created by our experts and selected to create a personalized itinerary for each employee based on the results of the evaluation sessions and their particular needs.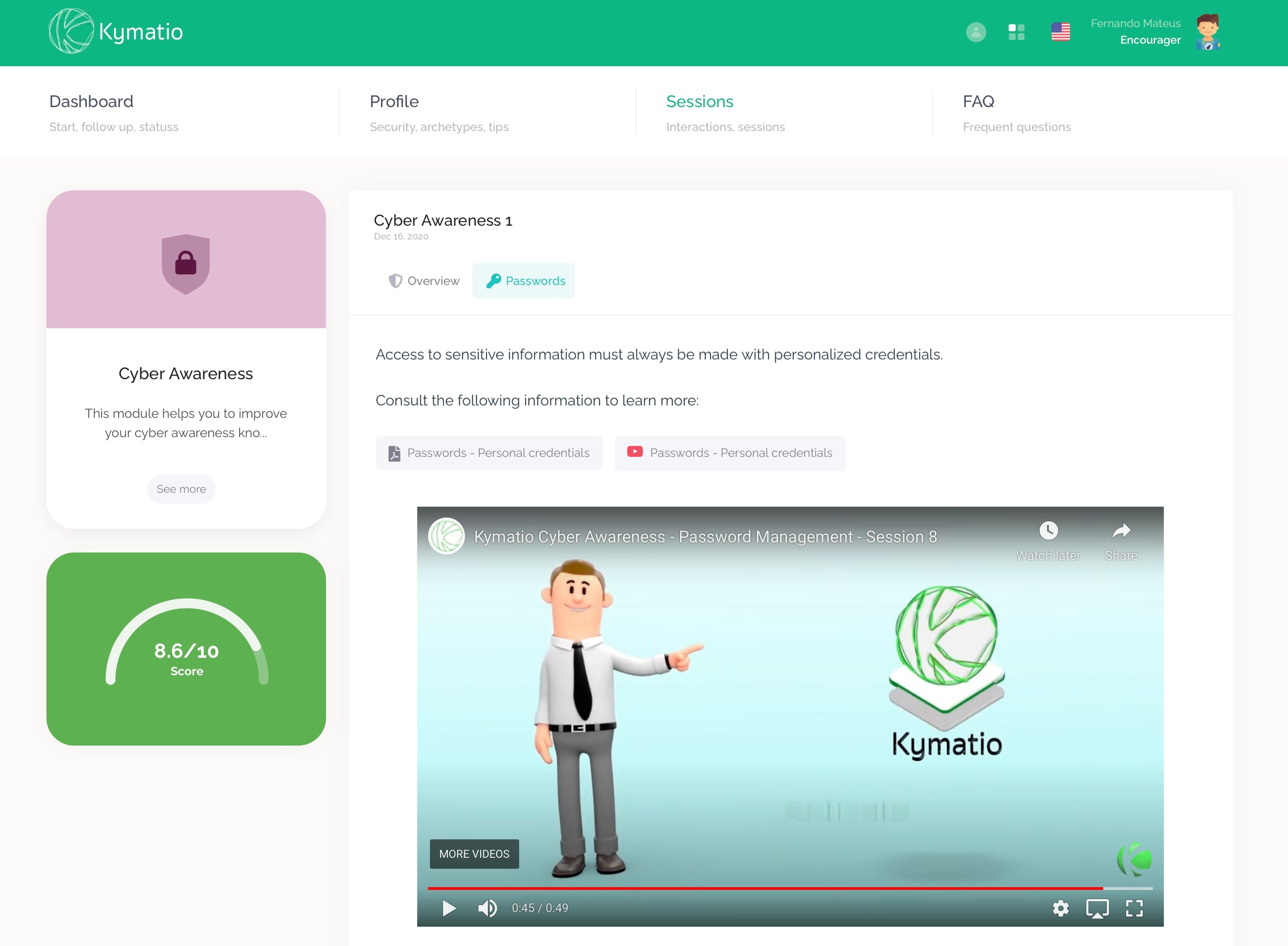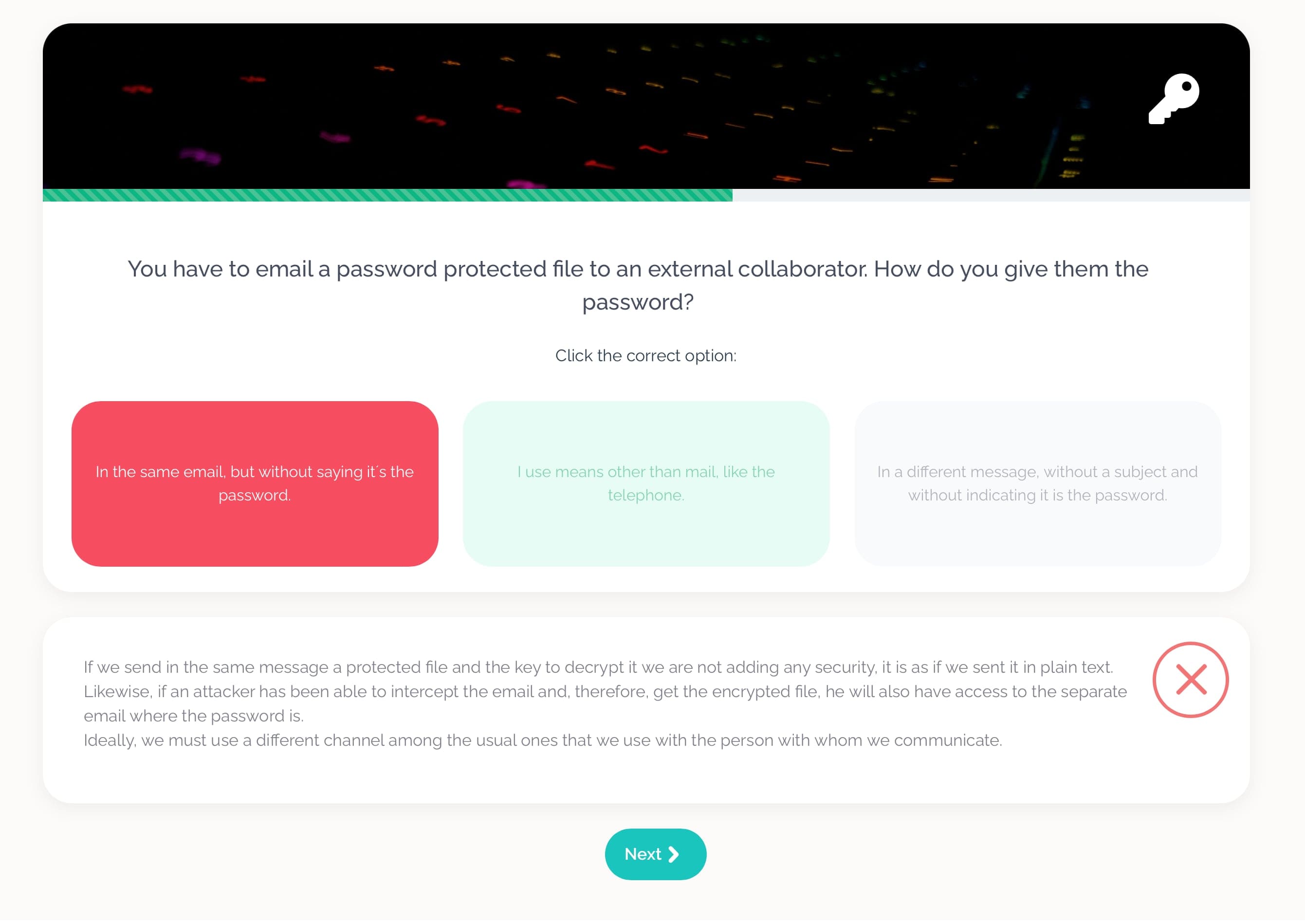 Sessions
Periodic virtual interviews guided by chatbots in which users must make decisions in situations that may occur in real life. With these sessions we can raise awareness while obtaining alert level metrics, while increasing awareness of cybersecurity in key topics such as Data Protection, Malware, Communications, Passwords, Workplace, Compliance and of course with an emphasis on Social Engineering.
Automated. Personalized. Agile.
Real-time Operation Dashboard
Kymatio is designed to work autonomously, launch evaluations, phishing campaigns and awareness pathways automatically, but if the organization has the ability to operate beyond, it allows managing the organization's cybersecurity risk by providing metrics and its evolution in time. By departments or at the organization level, with organization charts of risk, impact and state of awareness, fundamental insights such as the alertness of the human team in each of the key cyber topics, management of NeuroPhishing campaigns, scanning of the credentials of the users in security breaches or even level of sentiment analysis of the workforce, all integrated into a single operation dashboard within the reach of a click.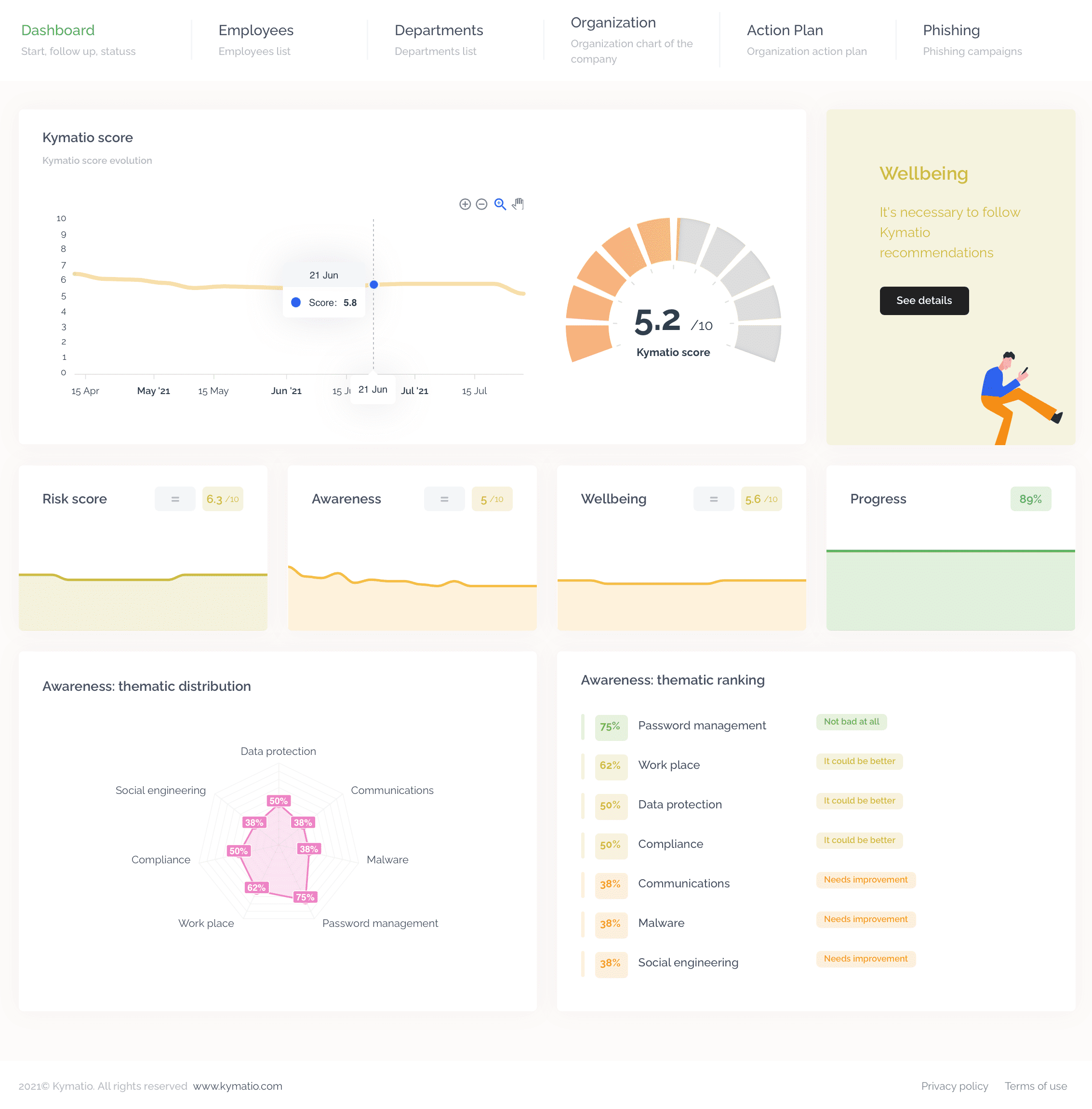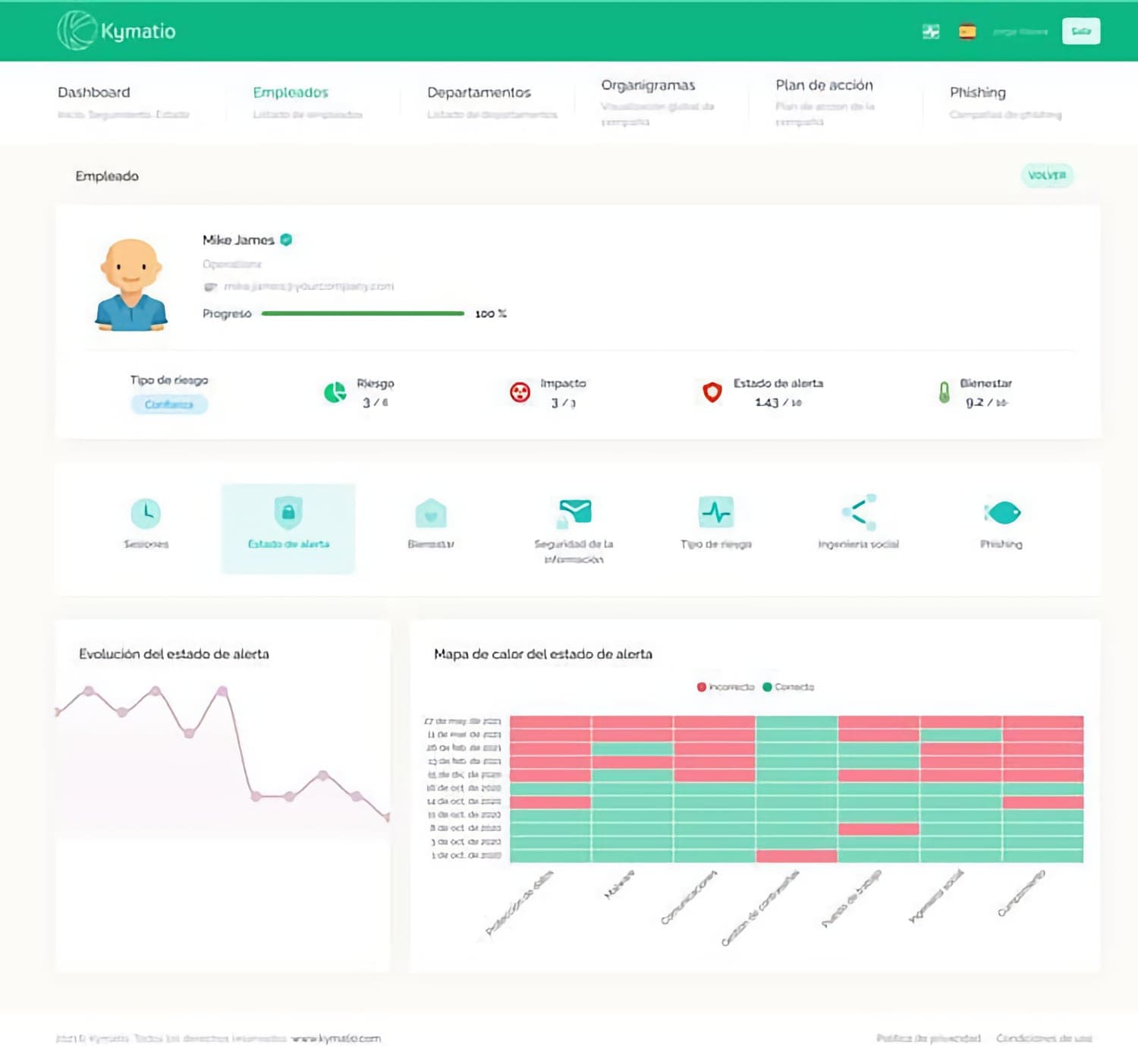 A dashboard for each employee
Each user has a powerful portal focused on promoting a cultural change with safe habits and creating a path to facilitate a constant evolution of knowledge and the alertness of each person. In your personal dashboard you have access to the recommended content, the results of the sessions carried out and the evolution of your sessions over time, everything you need to turn them into a human firewall. 
Where you want to go?
Leave the awareness of your organization in the hands of Kymatio.
The highly configurable fully automated cybersecurity training and awareness program.
Do you want to go
one step further?
With the information that Kymatio provide, you can continuously monitor the human risk in your organization and make additional decisions, personalize your phishing campaigns, include your own content and more.
Do you want to try Kymatio totally free?