Identification of situations of exhaustion and dissatisfaction of employees by conducting automated sentiment analysis sessions.
Increased alertness and improved chances of achieving the necessary cultural change in cybersecurity in the workforce.
Increase in the average level of well-being with advice on communication or training and personalized recommendations to employees.
Cyber Sentiment Analysis (CSA)
Employee well-being has a direct impact on the organization: productivity, relationships and of course also on safety.

This optional module allows you to measure sentiment analysis and know the general satisfaction of employees, the areas where there are more frictions and generate recommendations to increase employee satisfaction.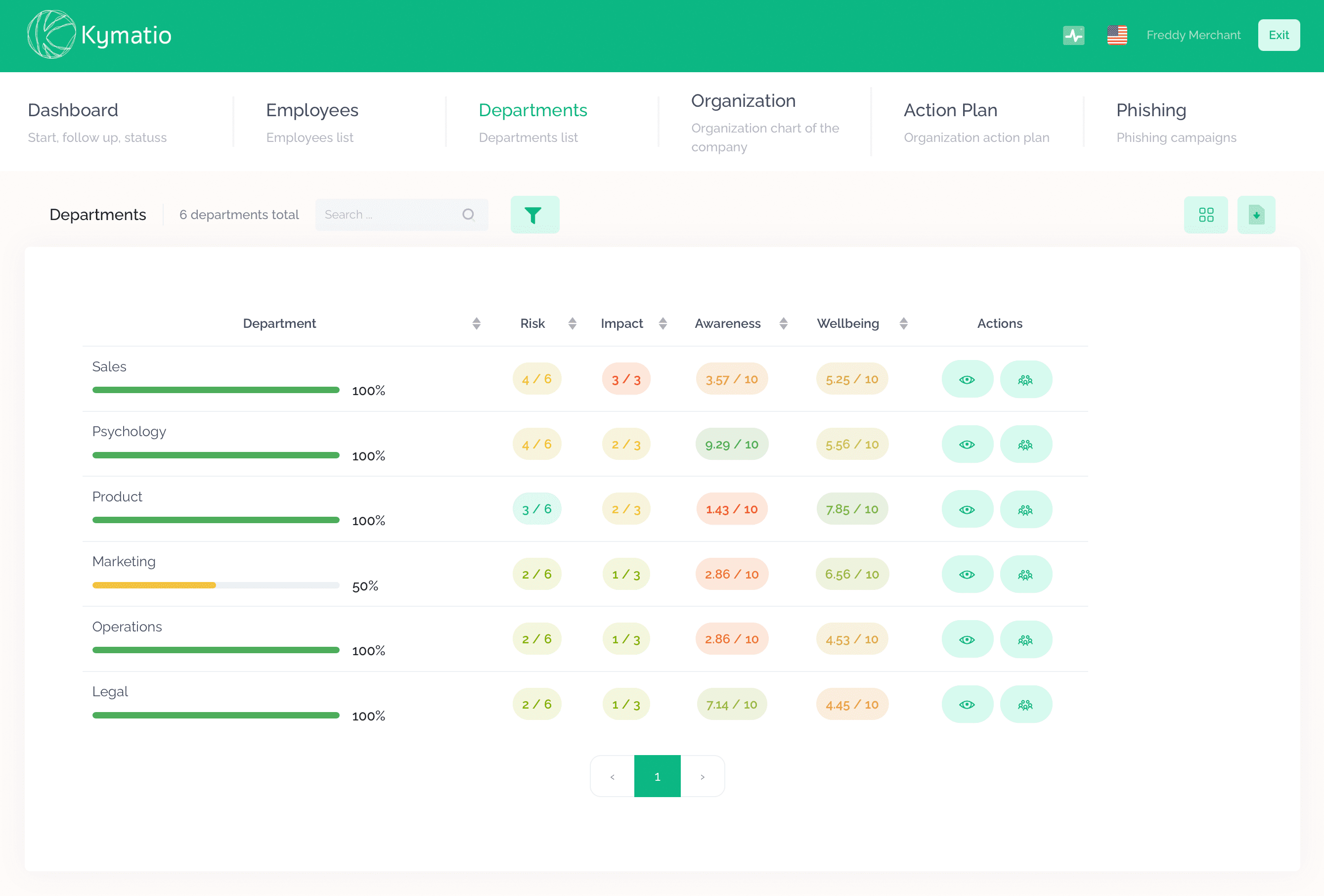 When we don't have to worry about excess of stress or the work environment, we can focus on what really matters and stay alert.


Contact
Do you want to try Kymatio totally free?