User dashboard
A unique panel for the employee to see their situation, pending actions and can organize awareness as it best suits them.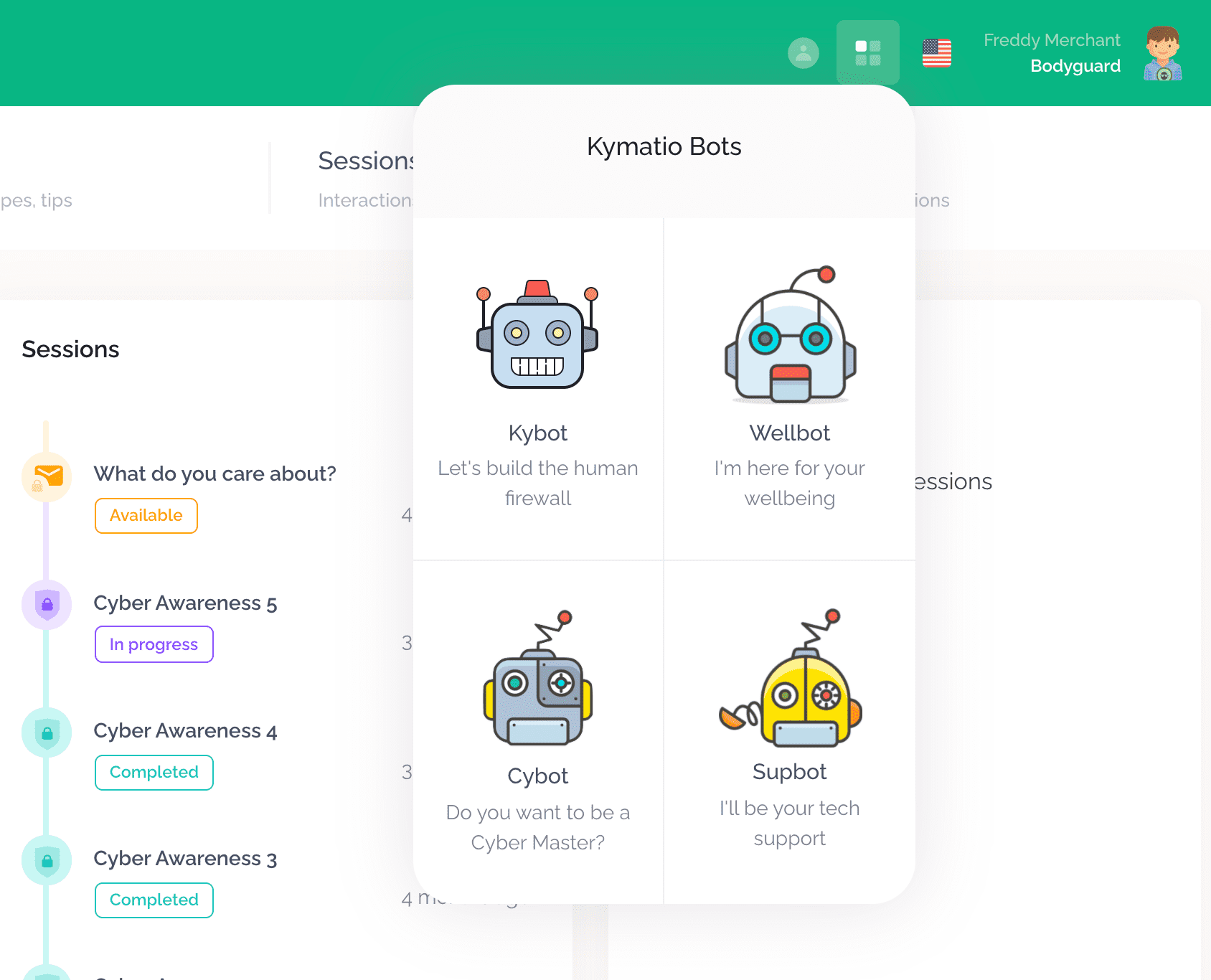 Sessions guided by Chatbots
To make interaction easier for employees, we use innovative user interfaces and chatbots that interact dynamically with them, just as we do with our contacts daily.
Peronalized awareness
Employees receive regular awareness actions and can see their results and their evolution.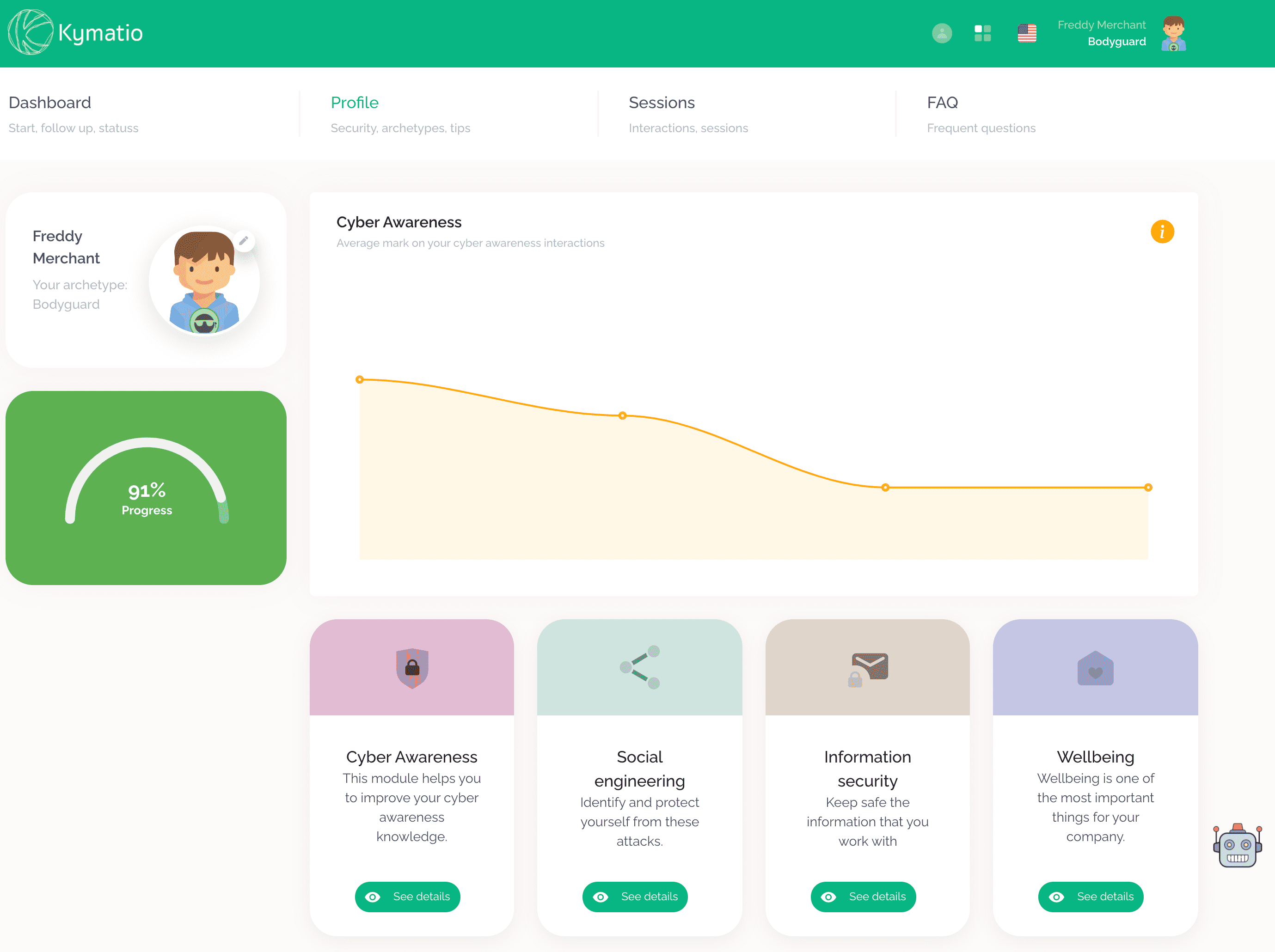 Kymatio promotes permanent support to employees
The objective of the platform is to generate a competitive and teamwork approach to increase the cyber awareness of each member of the organization.

Awareness increases each employee's ability to recognize potential threats and adopt the correct behavior, thereby strengthening the security of the organization. Increased awareness results in a lower risk of individuals and organizations becoming victims of cyberattacks.
Understand
The company now has a better view of the actual needs of the employee.
Perform
Each person has different needs. End of "coffee for all".
Support
Fully customized support activities based on your needs.
Do you want to try Kymatio totally free?