They trust their human cyber risk in Kymatio























Cyber Risk Assessment & Security Awareness Training
Automatically manages the security awareness program.
Measures the level of alertness of employees and trains them in cybersecurity behaviors.
Prevents the organizations human element cyber risk.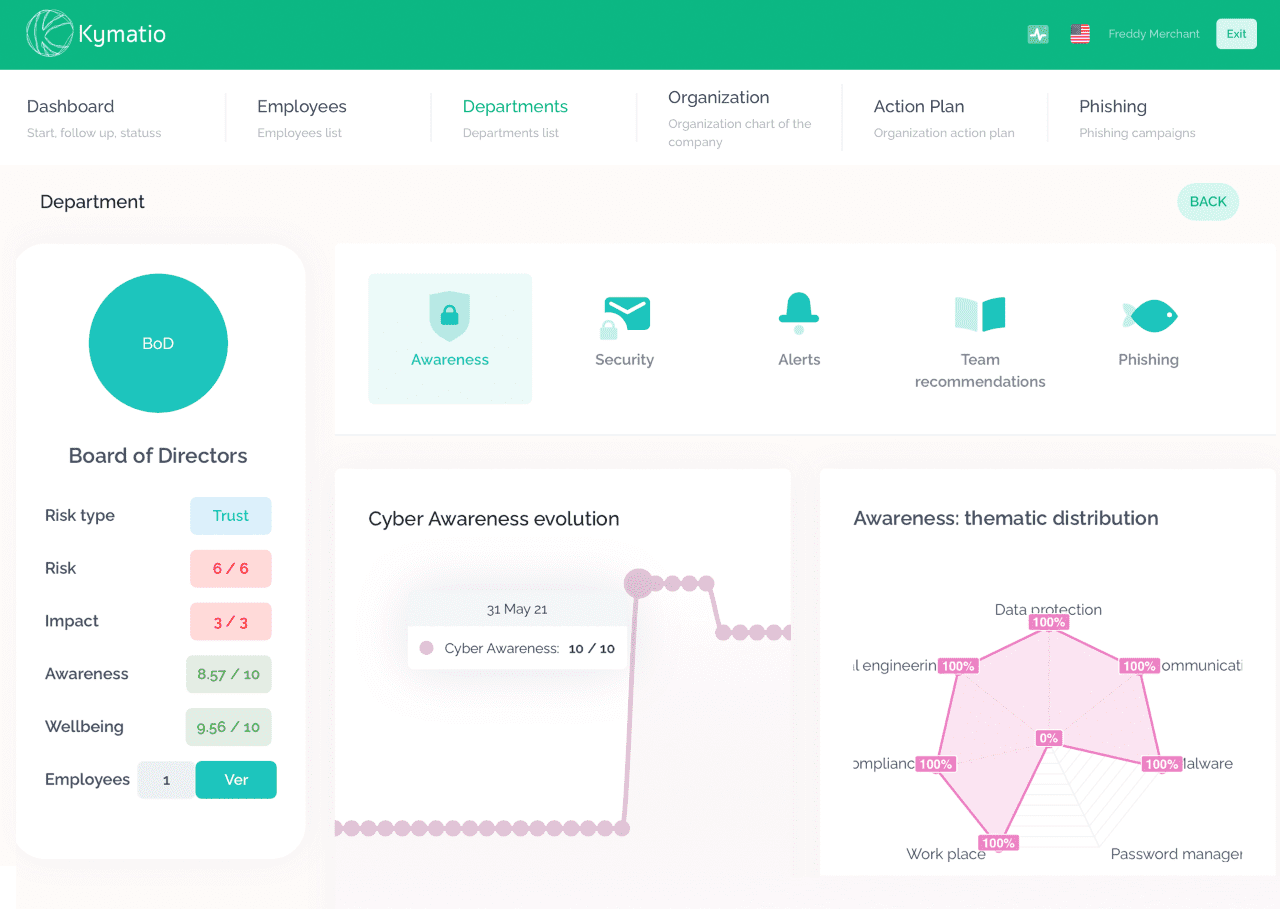 Our AI focuses on those areas of cybersecurity that employees need to strengthen with personalized and efficient awareness.
Neuropsychology at your service.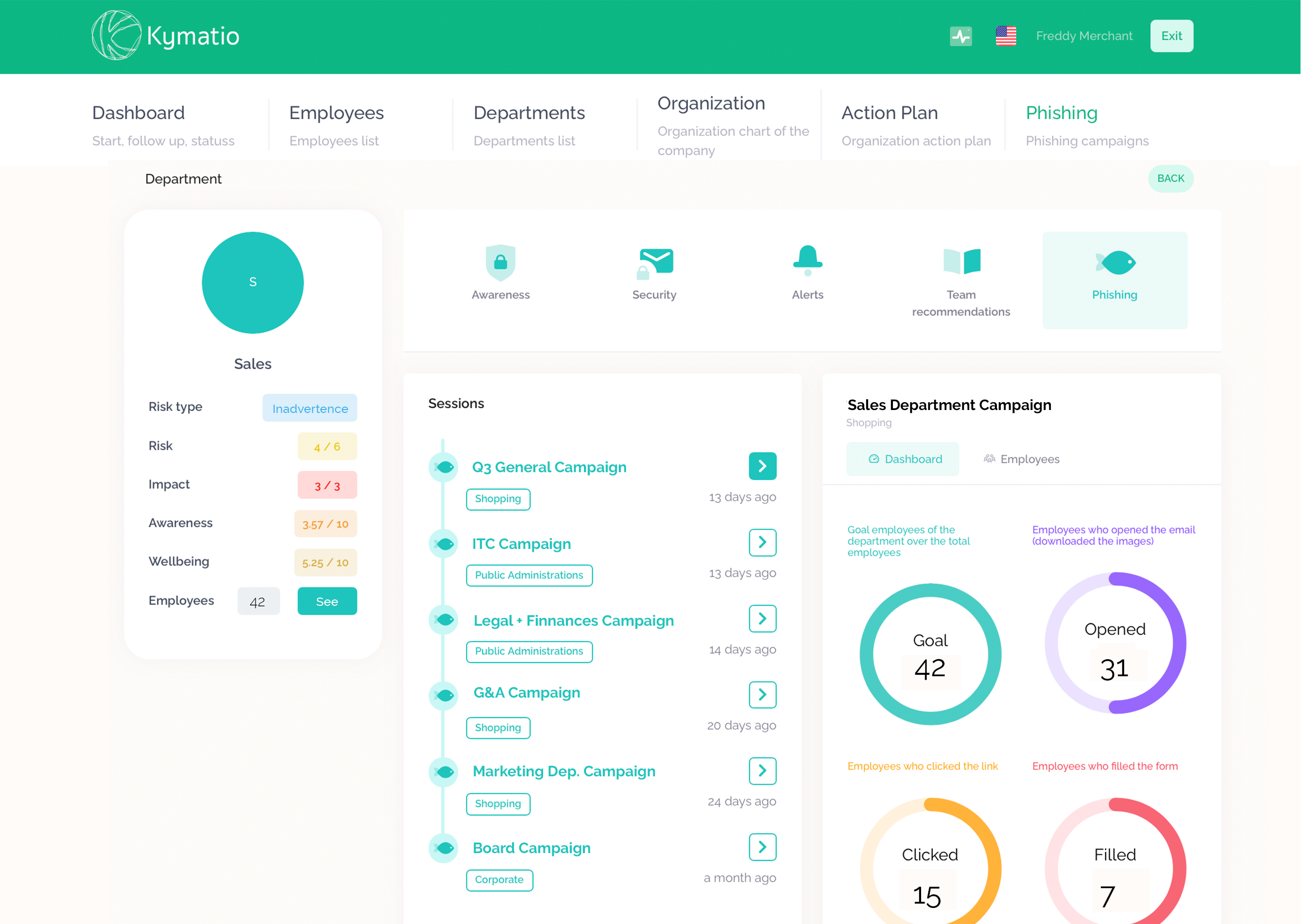 NeuroPhishing (NP)
Algorithms based on advanced psychology allow Artificial Intelligence to train each employee in a personalized way where they need it most.
Verify if your accounts are expose.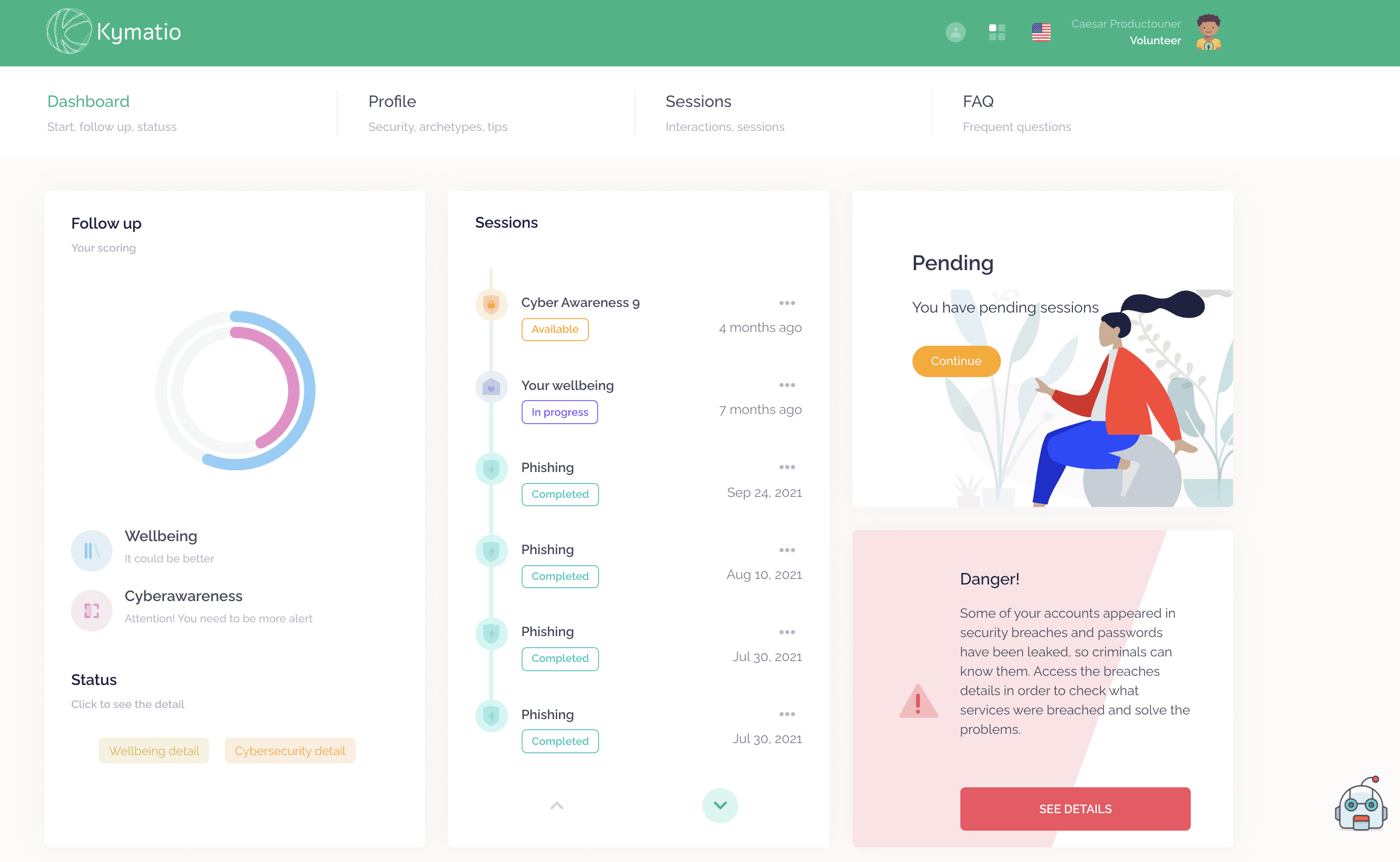 Account Breach Scanner (ABS)
Periodically scans online repositories and detects organization accounts exposed to third-party service security breaches. Avoid future security problems for the organization and employees.
Activation of Human Firewalls.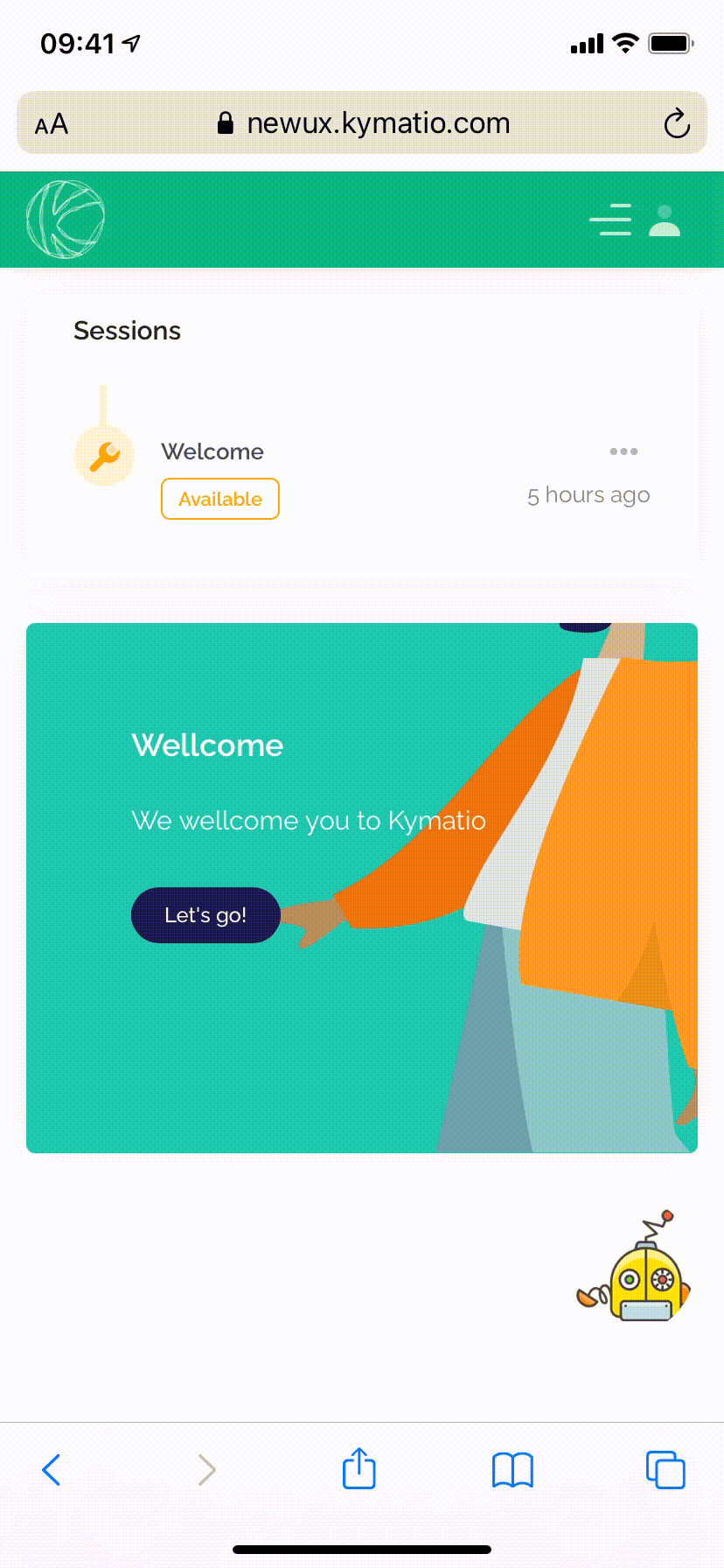 People at the center of security
Thanks to Kymatio's new interface and the use of chatbots, we make employees participants in security of the organization and their own.
The human side of cybersecurity.
Cyber Sentiment Analysis (CSA)
Visibility on stressful situations and elements that affect cybersecurity, reducing the alert status of the workforce.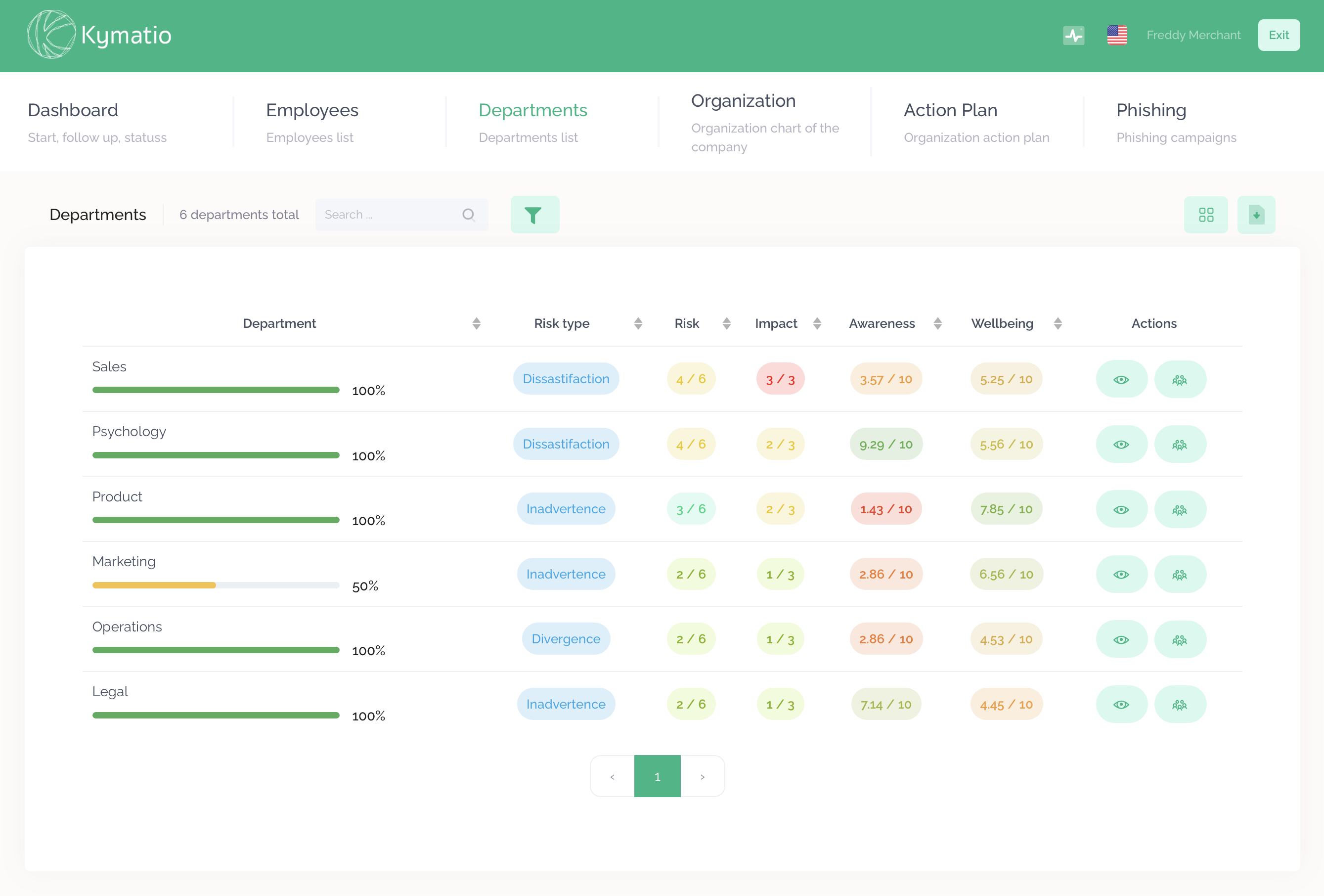 With Kymatio you have ...
SaaS
Anytime and anywhere.
Phishing simulation
Customizable, automatable and intelligent (neurophishing).
Plug & Play
Load and start. No installation required.
Artificial intelligence
Communicate, Evaluate
y Customize.
SAML Federation
Because who needs new passwords?.
Continuous Evolution
Forget about creating content and new features. Automated workflow.
Cyber Risk Assessment
Complete visibility of human cyber risk with metrics and its evolution.
Advanced Reporting
Recommendations, metrics and reports in real time.
Responsive Design
Accessible from any device. No installation required.
Chatbots
Let the chatbots do all the work.
A new approach to Employee Cyber ​​Risk Management is necessary
Current approaches are clearly insufficient as they do not provide useful data for employee cyber risk management. These cybersecurity awareness programs are not efficient as they consume many hours of both employees and security teams while serious incidents continue to occur.
Thousands of contents and growing.
At Kymatio we continually generate new micro and nanolearning content and deliver it to users according to their needs
Testimonials from our clients
kymatio helps you with:


ISO/IEC 27001 y 27002

COBIT

ISACA

EIOPA

Esquema Nacional de Seguridad (ENS)

PCI-DSS

EBA

NISTIR 8286A

HIPAA

FISMA

FACTA – FTC

Gramm-Leach Bliley Act

NERC

Basilea III

Solvencia II
Discover KymatioWebinars sessions on Employee Cybersecurity
Our collection of experts security talks and videos. Employee webinars that increase awareness and security.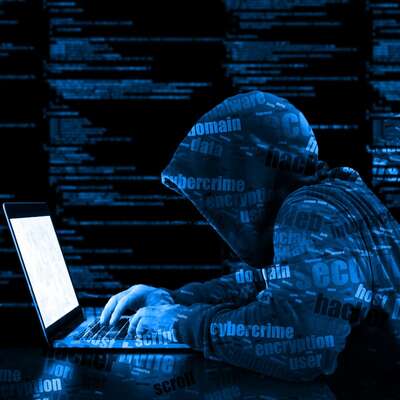 Employees Cybersecurity & Insurance Sector
Currently, the average cost per cyber incident in the sector is close to 6 million.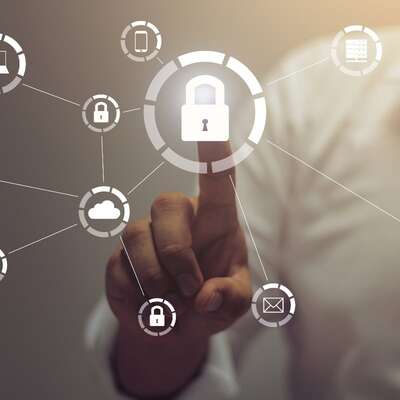 Cyber risk and the Human Element - Legal Sector
Currently, the average cost per cyber incident in the sector is close to 4 million.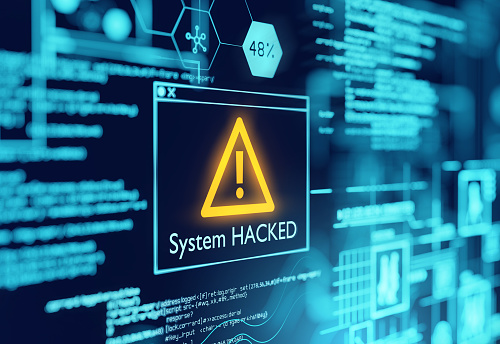 Cyber ​​risks in SMEs
Currently, the average cost per cyber incident in SMEs is close to 40k€ and 60% close 6 months later.
Latest blog posts
Alert! Cyber scams now use QR codes to steal your user credentials
Today, cybercriminals have the ability to devise attacks and deceptions using any form of technology available. This implies that, when browsing the internet and also in the offline world, we must be careful in our actions, since we could fall into traps. In this article we will focus on the phenomenon known as QRishing or […]
Barbie Movie Phishing Alert: Don't Be Fooled By Scams
Beware Of Barbie Scams – What You Should Know After The Recent Movie Release The Barbie movie has captivated audiences around the world, breaking box office records and generating tremendous excitement and enthusiasm among fans. However, as with any major news story, cybercriminals are quick to exploit the fervor surrounding the film for their own […]
Cybersecurity: also within the family
To many, the term "cybersecurity" may sound like a word related to the organizational field. Although it is true that it is a very important factor to take into account to ensure the security of the information that we handle in our workplace, it is not the only moment in which we must keep it […]
Visit our summary of the RSA Conference 2021!
Take advantage of the analysis of experts who participated in the kymatio booth sessions.


Subscribe to our newsletter