Activate your
Human firewalls
Understand the level of cybersecurity of your workforce.
Identify the individual and functional cybersecurity risks.
Level up your protection with training and attacks simulations.
Addresses all needs related to human cyber risk
Risk assessment
Content training
Credential analysis
Attack simulations
Phishing - Spear phishing - NeuroPhishing - Smishing - Ransomware - QR Codes
Personalized awareness experience
Neuroscience algorithm
Psychology embedded
Chatbot-guided situational sessions
Optimized frequency
5 to 10 minutes per user/month
Risk & performance dashboard
Workforce risk insights
Social engineering
Malware
Communications
Password management
Workplace
Data protection
Compliance
Well- being & Burnout
Kymatio® Human Cyber Risk Management
Obtaining employee cyber risk metrics.
Visibility of the evolution of the organization with general, departmental and individual information.
Proactive risk management and strengthtening of the Safety Culture.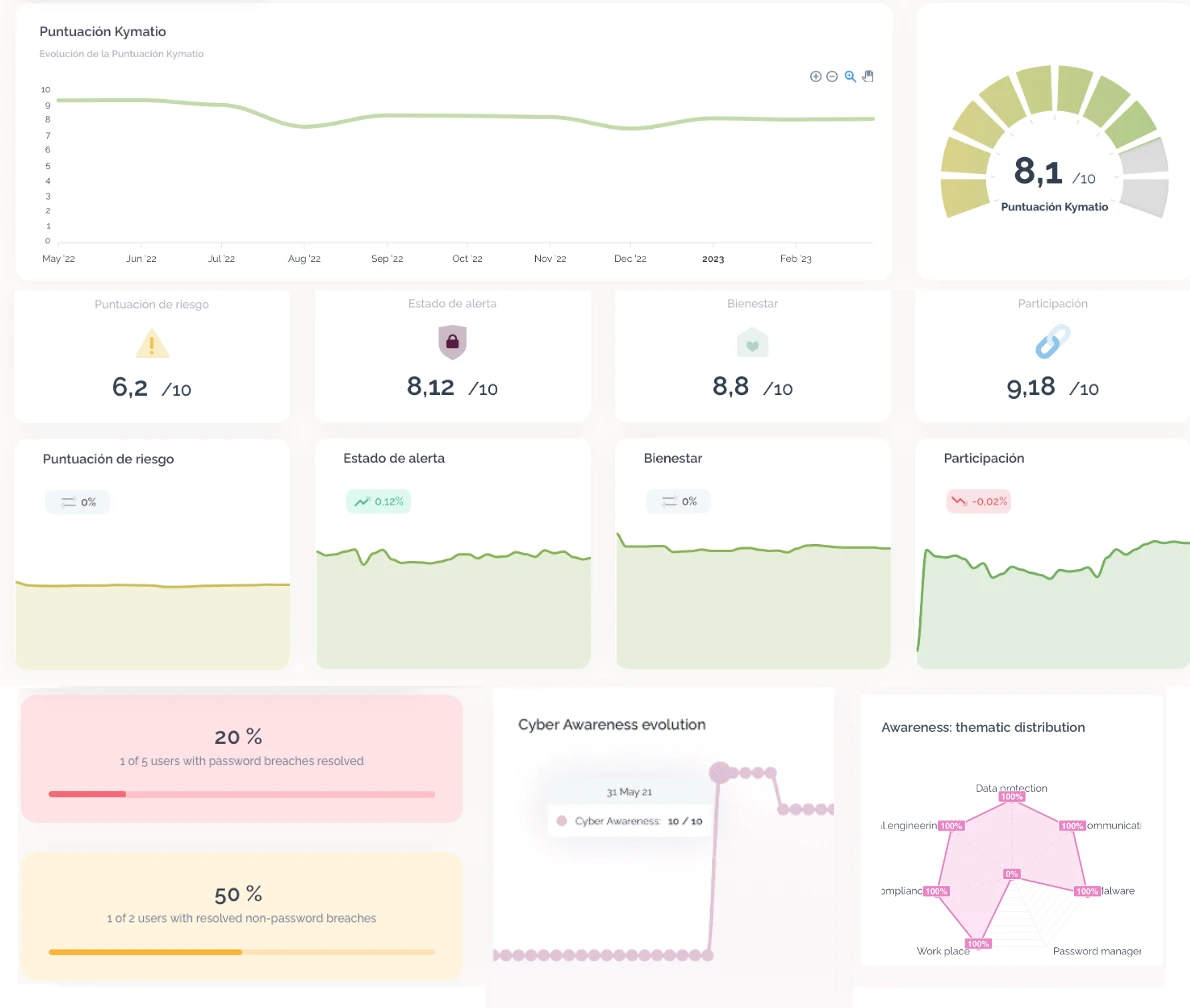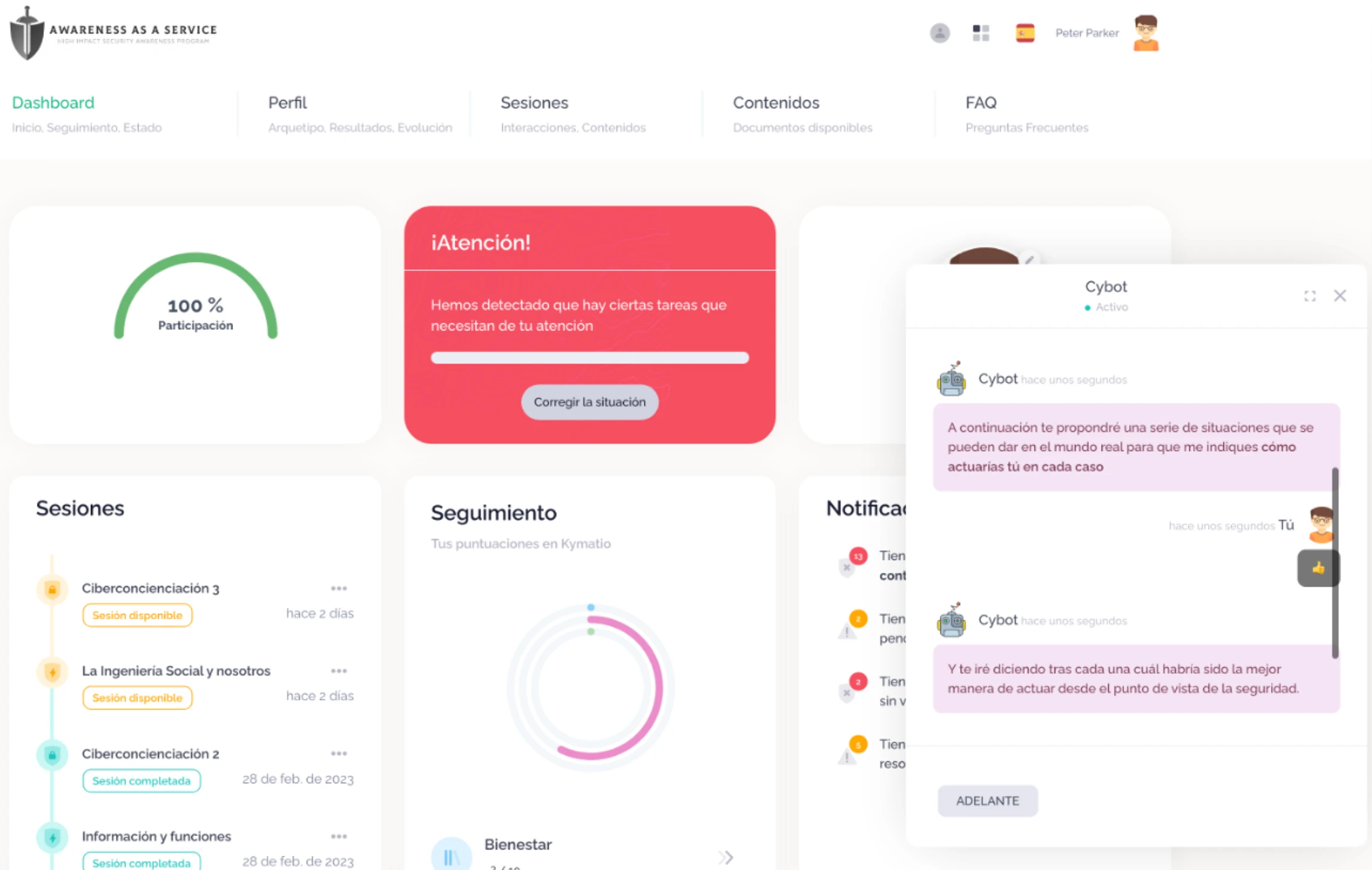 Kymatio® Assessment & Awareness Training
Chatbot-guided real situations. Analysis of employme psychological archetypes, security behaviour and other individual stressors (burn-out, job function)
Profiled and customized awareness for each person over time (7 minutes a month)
More than 3 years of curated multimedia content, sessions and different documentation for each month
Kymatio® ABS Account Breach Scanner
Periodic monitoring of exposed credentials (emails/passwords/hints../
Employee awareness of the use and criticality of credentials with real data
Reduced risk of account hijacking and identity theft
It offers each affected employee the type of information compromised in the breaches and indicates the actions to take to reduce the risk, thus raising awareness about the use and criticality of credentials with real data.


Kymatio® Trickster Attack Simulation & Training Platform
Know workforce behaviour against phishing, spear phishing, neurophishing, ransomware, malicious OR and smishing attacks
Train the workforce in social engineering and Increase the global level of alertness
Define objectives to reduce human error and contrast the data of the awareness program and the behaviour
Subscribe to our newsletter